There are so many ways to feel about birth.
In a labor and birth chat, we can talk all about your upcoming birth, or about the birth that already happened!
Do you want to learn more about your options? Talk about your goals and hopes for birth or parenthood? Vent about pregnancy? Talk about your birth and process what happened?
I'm here to lend and ear and chat about it.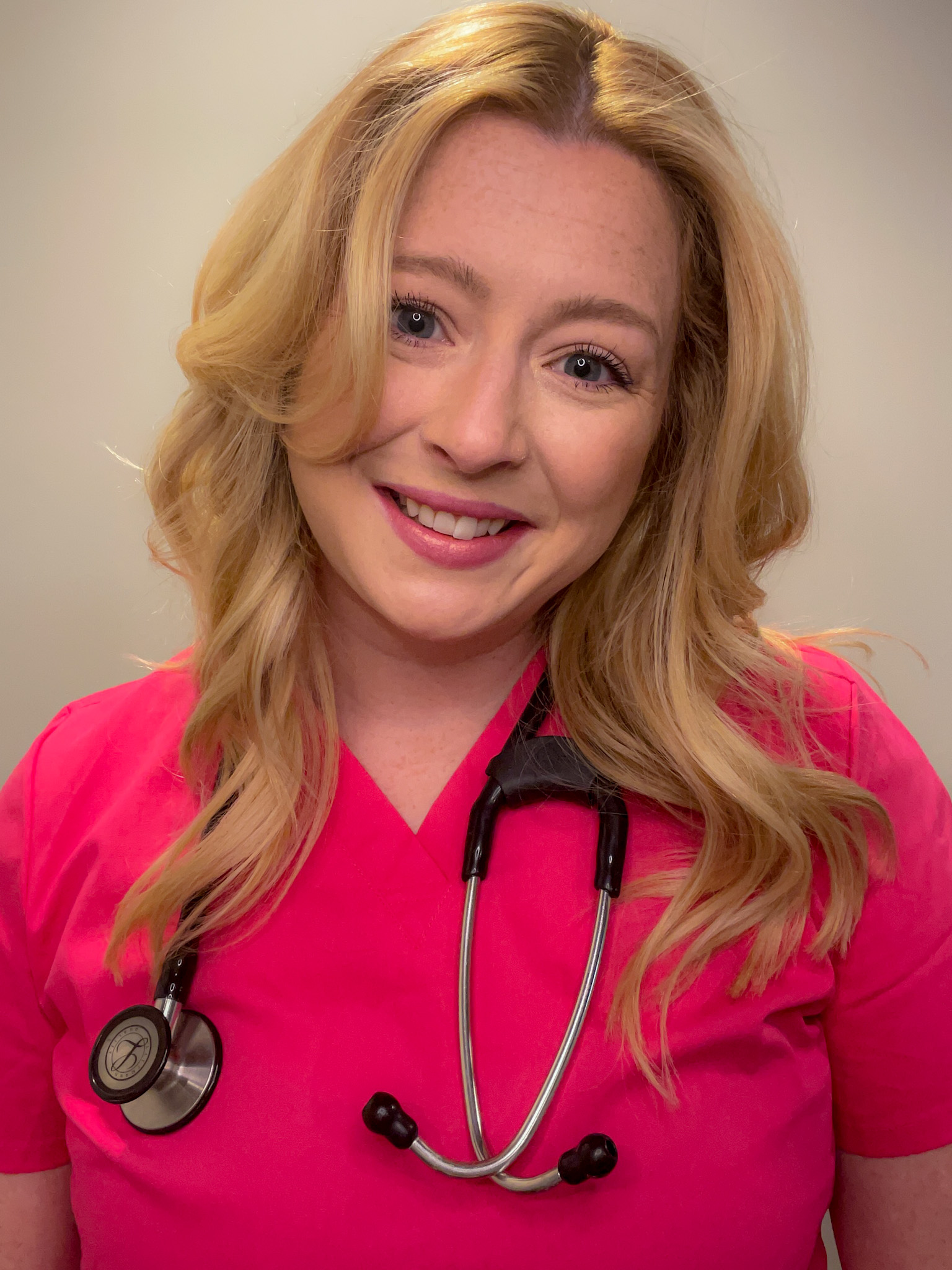 Hi! I'm Lindsey.
I became a mom before I became a labor and delivery nurse so I remember how confused I felt before having my baby (and after!)
In a labor and birth chat, we can talk about whatever you like. While I can't (and won't!) give you medical advice, I can listen to your fears and concerns, offer comfort and options, talk about how your birth went and what questions you can ask your doctor, and meet 1 on 1 via Zoom with you to hash things out.
Need a good chat with a fellow parent and nurse?
I'm here for you!
Frequently Asked Questions
Can I get a refund if I'm unhappy with my purchase?
Labor and birth chats are non-refundable. You are able to cancel your appointment for a full refund up to 24 hours in advance.
As stated in Teachable's Terms of Use, Coaching IS NOT covered by Teachable's 30-day student refund policy.

How do I schedule my appointment?
Upon purchasing, you'll receive further instructions on how to book a time for your appointment.
Can I purchase more than once?
Absolutely! If you find yourself in need of a chat more than once, simply purchase again.
What kinds of things can we talk about?
We can talk about all sorts of things! Want to learn about your options? Want to bounce your ideas off of another person? Want to talk about how your birth went? I'm here to listen and chat!
These chats are not meant to replace your regular prenatal or postnatal visits and are not to give medical advice.